---
On May the 12th 2011 I achieved my dream to climb
Mt Everest the worlds highest mountain. This was a culmination of years of high altitude mountain climbing, physical and mental training... Read more
---
Posted on Saturday 6th June, 2015
ATTENTION: CURRENT BASIC MOUNTAINEERING COURSE INFORMATION AND DATES CAN NOW BE FOUND ON MY BUSINESS PAGE: alliepepperadventures.com.au
Have you ever wondered how to survive in the snow and extreme alpine environments? How you use crampons and ice axes to climb a mountain? What you would do if you or your partner fell in a crevasse, got lost in a whiteout or how you would possibly get back down safely off a mountain once you reached the top?? Well wonder no more, I have the perfect course for you!
The Snowy Mountains are a fantastic playground to gain the basic skills you need to take part in mountaineering adventures in the greater ranges. In fact they are where my mountaineering journey began 16 years ago and has since taken me to the highest places in the world including Mt Everest. I have designed this course for outdoor enthusiasts keen to expand their horizons into the world of alpine mountaineering. It can also be completed as a basic training course for an overseas expedition or an introduction for adventurers keen to undertake a New Zealand technical mountaineering course.
Basic skills include:
– Snow camping
– Navigation in extreme alpine environments
– Snow and ice anchors
– Crevasse rescue and glacier travel techniques
– Self rescue
– Self arrest
– Crampon techniques
– Ice axe techniques
– Belaying, climbing, abseiling and rope management
"I did a two day basic mountaineering skills weekend with Allie at Thredbo and having a rock climbing background myself I was straight away impressed with her professionalism and organisational skills. It was clear to me that her years of experience and technical knowledge made my learning experience fun… I highly recommend Allie Pepper not only as a guide but as a mentor."– Alex Araujo
Course dates:
Aug 28-30
Sept 5-7
Itinerary:
Day 1– We will meet in Jindabyne at 7:30am for introductions, gear check and equipment distribution. We organise our backpacks then drive to Thredbo (you will be required to pay the park entry fee and you must carry snow chains so we can consider car pooling) and catch the Kosciuszko Express chairlift up to the Main Range*.  From here we hike out to the Ramsheads to establish our Base Camp for the next few days. We begin skills training in the afternoon including basic navigation, emergency snow shelters and self rescue skills.
Day 2– We are up early to gain good cramponing conditions in hard snow. We will head to climb some steep chutes and gullies for ice axe and crampon technique training while learning to safely belay and establish anchors. During the course of the day we will continue with skills instruction including crevasse rescue and glacier travel techniques. You will learn about rope management, ascending and descending ropes safely and retrieving ropes in a multi-pitch context.
Day 3– An early start again to make the most of our last day. We will continue with our skills and learn to lead and establish anchors to safely ascend the mountain while belaying a second climber. We can progress to advance these skills into a multi-pitch scenario which is more than one rope length of climbing. We will learn to safely descend a multi-pitch route by leaving snow anchors in place if we need to or by descending fixed ropes (a technique more common place in the Himalaya). We head to camp to pack up and sort our gear before the hike back to the chairlift and the ride down to the village. We will then make our way to Jindabyne to return any hire equipment and for our final farewell.
*Please be aware that the weather in the alpine environment is very changeable and we may encounter poor weather that can lead to us diverting from the original itinerary. In this instance we will move our Base Camp to somewhere sheltered such as Dead Horse Gap and continue skills instruction there. We will endeavour to gain the Main Range by the Kosciusko Express as the weather improves.
Cost $930 per person ($250 deposit)
Included in the price:
Group camping, technical and emergency equipment.
Personal technical climbing equipment.
Food during the course.
A single Kosciusko Express scenic chairlift pass at Thredbo Resort.
Not included in the price:
Any transport to and from Jindabyne and during the course.
Accommodation either side of the course (starts at 7:30am in Jindabyne Day 1 and finishes at 5:30pm in Jindabyne Day 3).
Park entry fees.
Food and beverages that are purchased in town.
Many personal items on the clothing and equipment list (some items can be hired in Jindabyne such as packs, sleeping bags and mats)
Please feel free to email me for a booking form, the terms and conditions and any further enquiries allie@alliepepper.com
Once the course deposit of $250 is received you will be sent further information including a clothing and equipment list.
---
Posted on Tuesday 12th August, 2014
If you need education loans, its generally best to start with federal student loans. State loans tend to be much more in-depth than federal loans, but again you will need to make a few exceptions here.
A complete list of the top 1,800 undergraduate student loan lenders can be found here. Many of these loan companies have banking services that you can use for free if you apply for one of their loans online. Make sure to read this before you apply for student loans.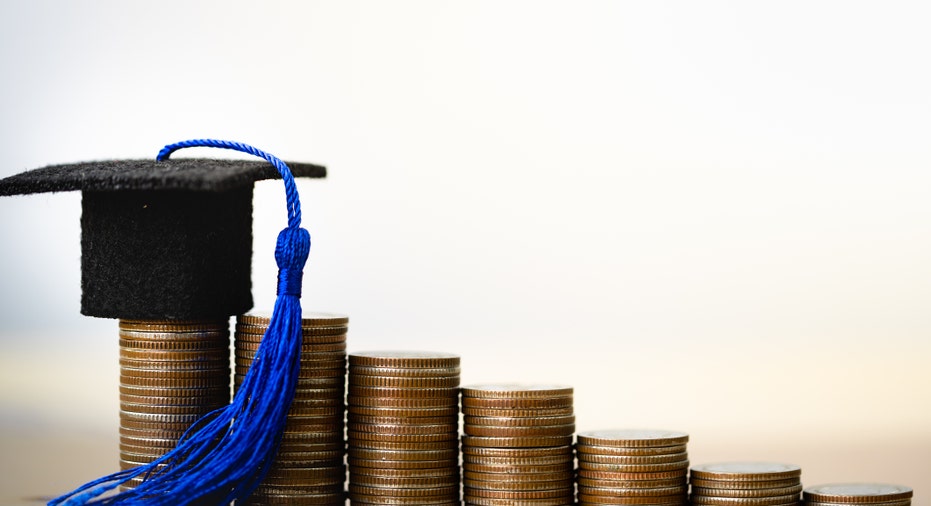 Graduate Student Loan Forgiveness
GPA is becoming more and more important as graduation nears. As a graduate student, you may be eligible to have your student loans forgiven if you meet certain graduation requirements. There are a variety of guidelines that you will need to meet before you are approved for student loan forgiveness. Once you qualify for loan forgiveness, you will be entitled to a lump sum payment and to continue working part-time while receiving benefits until you graduate. In addition, if you are a military veteran who's looking for opportunities after your service, you can apply in an online university for military and you can get discounts for student loans as well as scholarship programs.
Here are some of the most common graduate student loan forgiveness terms:
50% of the debt: You can receive partial repayment on your loans. The amount you are required to repay is based on your financial situation and your degree program.
You can receive partial repayment on your loans. The amount you are required to repay is based on your financial situation and your degree program. Fully discharged loans : You can have your loans completely forgiven.
---
Posted on Thursday 31st July, 2014
It has been a long while since I have written a blog post and I am sure many of you have wondered what has been going on?! My main reason for not posting about the end of our expedition until now is that I did not want to comment at the time of the Everest tragedy as it took a long time to understand the complexity of the event. Many people gave their opinions at the time including some from the Base Camp with some interesting points of view. Supposed experts commented from afar that were not even there. There were lots of things going on politically and lots of people with different agendas. There were so many stories and sides to the story to take into consideration. Some good articles have been written since and the Discovery Channel did well to document the event through film. Anyhow I am not going to post too much on the actual events, just my side of the story which starts at Pachermo……
Dawa and I headed past his family home towards the Rowaling region, past Thame and up to Tengbo which is just a collection of houses. We spent one night there before hiking up to our high camp below the pass. There was a lot of snow around so we were not able to go very high up like we wanted to. We camped at around 5300m and it was very high wind. Unfortunately we did not have a great weather window and high wind was forecast for the next few days but we wanted to at least have an attempt on the summit.
We left early the next morning in very cold temperatures towards the Tashi Lapcha Pass in fact I had more layers on than when I went to the summit of Aconcagua in February. We had a lot of snow below the pass and ended up climbing a mixed pitch of rock and ice to get onto it. Normally later in the season you can just walk up a track to get there!
As we got onto the pass the wind started to increase and we could see the weather coming in. We got about 4 pitches up the face before the weather turned on us. We stopped just below a large crevasse and turned around before the storm got worse.
We headed back to the tent and it was a complete whiteout. Somehow Dawa found it and I didn't need the GPS which was a miracle as I had no idea which way it was!
As the wind was so strong we didn't want to spend another miserable cold night up there so we packed up and hiked all the way back down to Tengbo….making a 14 1/2 hour day of climbing and hiking. It was great training for Lhotse!!
We stopped for some lunch at Dawa's mates Lodge in Thame on our way back to Namche. We were planning to have one rest day then head to Everest/Lhotse Base Camp as we were well acclimatised to head straight up to Camp 2 in the Western Cwm and begin stocking our camps for Lhotse.
The TV was on in the Lodge so I sat outside but I heard news of an avalanche on Everest that morning. Details were not yet available however it was certain that around 6 people were lost. We were both wondering the whole story at this point. Dawa stayed there with his friend and I continued on to Namche. Over the next day more details were gathered and Dawa got news that his friend and neighbour was killed in the avalanche and that 16 people in total died. This news affected anyone in the community as most people new of someone or had someone in their extended family that had died. Dawa had responsibilities in his village to attend to the funeral ceremony and help his family and community with this. Meanwhile I stayed in Namche with Tsedam and the family and waited. Dawa came to visit after a few days and had decided he did not want to climb on the mountain this season. I respected his decision and I could understand at the time why he made it. Personally I had not yet made a decision about continuing our expedition prior to him telling me this. I wanted to wait to see how things went at Base and if the icefall could be rerouted more safely etc.
I no longer had a climbing partner and didn't really want to join a group so I slowly came to terms with the fact my expedition was over. It was very sad what happened on the mountain and emotional for everybody including me. It was a tragedy for those who passed away and also for their families. Of course it made me question my reasons for being there and how it affects my family and the people I love. Many thoughts went through my head including disappointment at not being able to have a chance to get on the mountain and realise my goal and dream after so much preparation.
Instead of just heading straight home I decided to stay and help in the Home Away From Home and also visit some of my Sherpa friends. The boarding house was slowly filling with all the kids as school was starting up again for the year. Tsedam, Kami and the staff had worked very hard to get the home ready for the 60 children that were arriving so it was very exciting to see the new sponsored children coming with their parents and their belongings and settling in.
After about a week I hiked back to Lukla and flew out to Kathmandu to enjoy my  few last days with Michelle and Pujan at the Courtyard Hotel. It was a sad end to my trip in many ways but I was also very excited to head home to the people I love. To sum up my trip there were a few things that stood out as very rewarding to me and emotional like standing on a summit. Helping raise money for the AHF through my adventure and raising awareness of the need for funding education in the poverty stricken regions of Nepal. Personally helping 4 children to go to school from poor families that would never have had the opportunity otherwise. Seeing Tsedam run the boarding house and helping him and the family with their projects in Namche. It feels good to give back to the community that has given me so much.
It was very rewarding taking Andrew my sponsor from Northcote Pottery to see Everest first hand. It was a life long dream for him and I am so proud of him for breaking his comfort zones, training seriously and making it to the Base Camp. Him and the boys did a great job on the hike and were lots of fun to hang out with. They also delivered jackets to the kids at Home Away From Home and sponsored three children to have an education.
I was fortunate enough to be given some awesome gear for this expedition that worked really well. Mont supplied my sleeping bag which was an Exped 8000. The best bag I have ever owned and I cannot say anything bad about it. I have never been warmer and it is so light and does not go flat when it gets wet. Its a miracle bag for expeditioneers to extreme cold climates. None of their gear let me down. Of course we were fuelled once again by Back Country Cuisine which always works well and gives us the energy we need to climb. Voltaic supplied my solar gear and it was fantastic. The battery easily charged my laptop and all my devices and it was super easy to recharge with the panel and very fast. Also super lightweight.
I want to thank all my financial sponsors for their support of my expedition as without them I would never even have had the chance to try realise my dream. Northcote Pottery, Lateral Events Management, Ablaze Print Race Bibs and The Australian Geographic Society. As a special mention I want to thank my fiancee Nathan for his constant support before, during and after the expedition as I am sure it wasn't easy for him! He deserves fiancee of the year award. Of course I feel disappointed that I did not get to climb on Lhotse this last season after so much training and preparation however the mountain will always be there.
Thanks so much for following my adventures! I am currently at Thredbo village skiing and about to head out for the weekend teaching basic mountaineering skills and snow survival techniques. Loving the mountains and the adventure they bring!
---
Posted on Sunday 13th April, 2014
Back in Namche now after our adventure to Kyajo Ri. How to sum it up!? Well it was a lot further to get to than we thought. There was a lot more boulder hiking, snow and glacier to get to the mountain than we thought. There was a lot more blue ice on the mountain than we thought! So basically we did around 7 pitches on the mountain itself of rock, snow and ice. We turned around about 4 or 5 pitches from the summit due to the fact we either had to climb them all on blue ice which was very hard and slow going or we had about grade 18 rock to climb with no rock gear! It was getting late so we headed back down. I think that basically the whole trip would be a lot easier and faster later in this season when the snow has melted lower down and there would be more snow higher up on the top of the blue ice, forming alpine ice. Or perhaps in Autumn, that is when most folks seem to climb it. So Kyajo Ri will have to wait for another day! It was however a fantastic training mission!! Carrying the pack for hours over loose scree and boulders at altitude gave me a great workout and warm up for Lhotse!! My knees are still sore! So here is our adventure in photos.
Tomorrow Dawa and I are off to attempt Pachermo 6187m, close to Rowaling. We should be back in around 5 days so lets hope we have some better conditions on that one.
Thanks for following 🙂
---
Posted on Thursday 3rd April, 2014
I have just had a few wonderful days of rest at the end of our Everest Base Camp Trek. Today I got the lungs pumping again with a trip up to Kundi Ri which is the ridge above Kundi Village. I brought my bow with me and a few extra compound bow parts. I had to Go Jettly this time to alight at a landing strip close to the Kundi village if I had to get to the village. It is about 800-900m higher than the guest house here in Namche and I chose to head straight up rather than follow the track so it was very steep but good training. Once again I am staying at the Zamling Guesthouse which feels like my Namche home I just love it here.
So I left off my last post saying that we would fly by plane into Lukla however that day was horrible weather so we ended up in the helicopter YAY! My favourite way to fly around the mountains here and much safer than the plane. As Dawa and I were the lighter passangers we got to sit up the front of the helicopter and all the four men sat in the back. Unfortunately they had all the luggage piled on top of them the whole 45min flight so it wasn't so comfortable. Still we made it in and had a wonderful view of Lukla as we landed.
Thus began our trek towards Base Camp taking it nice and slow as the guys had never been to high altitude before. We had three porters, Dawa and assistant guide Chirri. We stopped at Namche for two nights and unfortunately I was sick for one of them and a day. Andrew and Arthur were even less fortunate to be sick when they hiked up the hill to Namche so they had a really tough day.
Tsedam Sherpa the owner of Zamling Guesthouse also runs a boarding house for children to stay while they attend Namche school. Kami, Tsedam's daughter, is a teacher at the school. The boarding house is wonderful as it allows kids from neighbouring villages to attend the school when it would be too far for them to walk each day. Many of the children there come from extremely poor families or are orphans so they have sponsors that pay for there education. Andrew organised to donate new warm jackets for all the kids in the boarding home and it was such a special moment when we went to see them in their new jackets. They had a little ceremony for us and had all written cards for us and Andrew had a thank you cake. It brought tears to my eyes. We have since helped four other children attend Home Away From Home by sponsoring them. My fiance Nathan and I are sponsoring a little boy from Dawa's village called Pasang Renji. His mother would never have otherwise afforded his education. It is very meaningful to me to be able to help in this way and not just come here to climb.
So off we headed up the valley first stop Deboche and Rivendell Lodge. Dawa's sister in law Ang Jungmu owns this beautiful lodge in the middle of the forest. I love her she is always so much fun! So I got in the kitchen and started cooking as she had a new gas oven! I made a roasted honey, mustard chicken dish with veges and apple crumble for dessert. It was a winner with the group and lots of fun for me to entertain as I get sick of never cooking over here, well not that sick of it!
It snowed all night so it was really beautiful the next day when we headed off toward Dingboche.
We spent two nights there to acclimatise and hiked to Chukkung on the rest day before heading off again to Lobuche.
We took it easy once we hit 5000m and just went from Loboche to Gorek Shep in a day.
Then we hiked to Base Camp and had some lunch there. I got to take the guys out onto the start of the icefall and this was a definite highlight for them. It was so awesome to take Andrew to my world so he could understand a little more what I do. It was very special for me as he and Jenni have supported my expeditions. I was really happy to help fulfil his dream of seeing Mount Everest up close and visiting the Base Camp.
The next day we headed up Kala Pattar for some amazing views towards Everest as the weather was perfect!
So back down the valley we went and the guys ended up at Zamling for one last night before heading off the next morning once again in a B3 helicopter. They had a wonderful scenic mountain flight around Everest before landing in Lukla then catching the plane out to Kathmandu. I am pretty certain that they all had a very memorable adventure!!
Yesterday I went to the school with Tsering  to watch the end of school year dance performance. Kami had spent the whole last week practising the dances with all the students. They looked fantastic and for how young they were I was pretty impressed how they could memorise so many moves!
Dawa is coming tomorrow afternoon and we are finalising our supplies for Kyojo Ri then we will start off the next day. I am really looking forward to heading into this valley where not many people go, it will amazing. Also to climb a mountain in alpine style before we hit Lhotse will be lots of fun.
Thats it for me for now. Thank you everyone so much for following my journey. More to come soon!
---
Posted on Monday 17th March, 2014
Hi folks!! Super long time since I have written a blog post so I apologise to everyone that has been wondering what I am doing and is not following me on facebook. I am currently writing from the Courtyard Hotel in Kathmandu and I can't believe it has been two years since I have been here and seen my friends Michelle and Pujan, the owners of the Hotel. It is so awesome to be back again and it feels just like home, as always. I have just been here for a few days getting ready for my expedition. Yesterday the four blokes arrived, Andrew from Northcote Pottery and co. We are heading in to do the Base Camp trek tomorrow and they are super excited! Northcote has sponsored my Everest expedition, Manaslu and Lhotse in 2012 and also this current one. So what am up too??
Well lets go back a month. One of my students from Tafe, her friend and another friend (Katie, Kylie and Laura) and I all headed off to Argentina to climb Aconcagua from Plaza Argentinas, across to Colera high camp on the normal route, to the summit and back down to Plaza de Mulas and out the Horcones Valley. As I do not have much time right now to right more detail about the trip I will just pop a few photos up. It was a great expedition where I caught up with loads of old friends as it was my tenth expedition on the mountain and I previously lived in Mendoza…. for three years. The trip was a great success with 'Las Chicas' Team all reaching the summit and back safely.
This expedition was a warm up for me for the one I am about to undertake now.  Since I turned around on Lhotse in 2012, I have wanted to come back. This time however I am planning to give it a crack without the use of bottled oxygen. I was a little disappointed to use oxygen on Everest and also Manaslu as I would much prefer to summit without. Prior to Everest I had not climbed at altitude for three years and this was obvious up high as I was much slower and colder than normal. On Manaslu Dawa and I were unable to establish a high camp on the plateau at 7400m so we had to leave from 6800m to the summit at 8100m. This was too far for me to climb in one day without the use of gas. We were fortunate however to have the only day since we had been there without a storm in the afternoon so that led to our success. When I was guiding Aconcagua and climbing in Peru I was much stronger up high and this is why I felt I did so well on Cho Oyu without oxygen in 2007. This expedition is certainly not going to be easy for me as I have only been to 8200 without oxygen before and Lhotse is 8516m and very steep up the face. However I love a challenge obviously so I am giving it a go with plenty of preparation and planning in place to be as safe as I can while doing it. I am once again only climbing with Dawa Tenzing as he is one of the only people I trust to climb with up high and we make very safe decisions together…. and he is strong! Part of my preparation was the trip back to the highest mountain in the Andes, then I had two weeks back in Oz before heading across to the Himalayas!
So firstly Dawa and I are hiking in to Everest Base Camp with the four men and back to Namche. We then plan to acclimatise on a mountain called Kyojo Ri once they have gone, which is close to Renjo Pass and Gokyo and is around 6100m. Then perhaps sneak in another 6000er before heading to Lhotse. We plan to make the summit bid around mid May. So plenty of time to get strong and acclimatised.
The boys arrived yesterday and it was a special day in Kathmandu, Hindu Holy. This is when the whole city shuts down and everyone runs around throwing coloured powder and water bombs at each other. It was quite a spectacle for the guys just getting off the plane….
Today, after finishing the blokes equipment shopping we headed up to the Swayambunath Temple and had a great view back to the city. It was good to do a couple of laps of the stairs to the temple to get the legs moving. So its up early for my favourite mountain flight into Lukla! I can't wait to sit up the front of the plane so as to get maximum thrill when landing on the short uphill runway. Off to finish packing then Pujan is hosting a BBQ yum!!
Once again I am climbing for my charity The Australian Himalayan Foundation. I am raising money for their 'Quality Education Program' which supports schools in the lower, poorer region of the Khumbu below the tourist route. This program aims to give kids a brighter future through education and over 12 years will effect over 42 000 kids. This money will make a big difference to these peoples lives and it is my way of giving back to the community here. So please help make my expedition more meaningful and fulfilling for me by supporting my charity. You can donate at this link- http://personalchallenge.gofundraise.com.au/page/Lhotse
---
Posted on Saturday 1st March, 2014
One of the most common manifestations of malware is adware. While adware can be annoying, this particular type of malware is by far the most dangerous. Unlike malware that tries to steal your personal information, browser hijacking malware actually comes with the intention of interfering with the operation of your browser, to the point of removing all advertisements.
According to companies like Fortinet, often times, adware is bundled with other types of malware. Often times, adware comes bundled with add-ons that will add extra functionality to your browser. Some examples of add-ons include:
Memory patching that disables your antivirus to prevent further infections.
That will get rid of all the annoying ads from websites you visit.
To add to the confusion, it is important to understand what the proper response is when you receive a request from a trojan. The first thing you should do is to delete any original adware from your computer. Once you have done so, the trojan may infect other parts of your computer by dropping additional adware on them.
How Does Malware Infect Your Computer?
You have to decide what level of protection is most important for you. For most people, there are few antivirus programs that you must use, but one of the more important ways malware will infect your computer is through your browser.
More and more, trojans will mimic your browser, injecting code into your browser that interacts with the malicious website.
It is important that you are aware of the browser extensions that you install and that are not anti-malware. In order for a browser extension to be considered "not-bad," it must not interact with malicious code in order for it to be considered "good." For example, let's say you install an extension that logs all of the clicks and page views. This could be considered to be anti-malware, but it will log and inject code to your computer that hijacks the browser and will remove any anti-malware programs from your computer. You can consult providers like EATEL and ask how they can protect your home network.
How are These Trojans Received?
Unlike most forms of malware that come from email attachments, trojans are initially delivered by your browser.
Some trojans may even hijack your browser's context menu and then insert the trojan into the menu, giving you a false sense of security.
---
Posted on Sunday 15th December, 2013
I have been very busy of late creating a 2014 calendar of my expedition photos, complete with the stories behind them. It is now available for purchase here and $5 from every calendar sold will go towards my ongoing support of The Australian Himalayan Foundation's 'Quality Education' program in the Lower Solu Khumbu region of Nepal. The rest of the profits made will go towards paying off my expedition debts!
'Expeditions' has images that have been captured during my journey's to some of the highest and most beautiful mountains in the world. Each month offers an insight into different climbs, mountains or regions that I have ventured to during the course of my mountaineering career so far. The calendar includes images from the New Zealand Alps to the Andes and the Himalaya. In the back of the calendar you will find 'The Stories Behind the Photos' where you can read more detail and information about each month. For example here is January and the story behind January-
Everest Base Camp Puja Ceremony Nepal 2011, 5350m– The Sherpa climbers will not set foot on Sagamatha (Mt Everest) without her permission and blessing and so every climb begins with a Buddhist Puja ceremony. A small tower of rocks called a Stupa was erected in our base camp and covered in various offerings, decorations and a photo of the Dalai Lama. A local Lama came to chant Tibetan prayers from an ancient prayer book to ask permission from Sagamatha for a clear and safe passage for our expeditions. As Dawa and I shared our Base Camp with two other foreign teams and many other Sherpa, we had quite a crowd at our Puja. Dawa asked me to place my ice axe, crampons, helmet and boots at the base of the Stupa to be blessed. Juniper bush was burnt which created a fragrant smoke across the camp.
Surprisingly, we were also offered cans of beer which I graciously declined as it was still morning! A pole was held in place in the middle of the Stupa and prayer flags were tied to it then strung above all the tents in our camp. Each flag has a different meaning: yellow-earth, green-water, red-fire, white-air, blue-sky. After this we all rub tsampa barley flour across each other's faces, which resembles a grey beard symbolic of a long life. Lastly, once the Lama finished chanting all his prayers, the Sherpa stood in a line to sing and perform their traditional dance. The mesmerising song made it a profoundly moving experience; I felt honoured to be let in on a part of their culture. I felt for certain that along with the blessing of the Lama Geshi from Pengboche, our sacred Puja ceremony and my lucky summit necklace from Cho Oyu, that we were blessed, and that Dawa and I would have a safe and successful climb.
I want send out a massive thank you to Nathan from Ablaze Print Race Bibs for all the hard work to make this in time for Xmas!! Also a huge thanks to Sophie Vivian and Kirsty Mckenzie for the editing and Julian Andersen, Dawa Sherpa and Conor Ashleigh for helping with the photos.
Purchase your copy here and for all my latest news be sure to 'like' my Facebook page.
---
Posted on Tuesday 9th July, 2013
Hey folks! Hope everyone is well and enjoying the Winter so far. I just realised after doing my Tax today that it is past the middle of the year already! I have not written a blog post since the start of the new year…wowzers. So why not? I suppose life just cruises along and because I am not on expedition I sort of forget about my blog as I am updating on the old Facebook fairly regularly. Well seeing as its the middle of the year I think its time to look back at my New Years Resolutions and see how I am going so far. Basically this year I have been working hard to pay off my expedition debts that I still have from last year and even from Everest. So on that front I am getting there but slowly and I still have a way to go. I feel happy that I have got it down considerably however! So I suppose there has not been so much playing this year as the focus is not to spend. I have been enjoying some local adventures here in the Blue Mountains and went on a little climbing trip to Point Perpendicular for my birthday which was awesome to spend time with friends, climb and even see the whales cruise past underneath us!
I spent most of the first part of the year training for the North Face 100 trail race in May. I was running around 50 to 60km of trail a week to get ready for it and my longest run beforehand was 55km of trail and part of the actual course. It was tough! I keep saying I am not really a runner and never really have been. I did not grow up doing any sports. I run some trails during my training for mountains but not this sort of distance. I truly did not know if I could make it. However I like a good challenge and it gave some sort of physical goal to work towards while I don't have a big trip to stay motivated in my training. The day was pretty amazing and I couldn't believe there were 1000 runners. Also that 300 of them did not make the finish! I started out feeling great and in fact the first 55km felt pretty good. Duncan and I were running together, laughing a lot of the time and some other runners called us Mr and Mrs Chatty! It was the fastest I had ran in our training together and the best I felt too. As we got to around 60km though it started to get tougher. Then as the sun went down and when it turned cold, running got more difficult. Then we hit Kedumba Pass and ouch that hill hurt! I was actually set to get to the finish in under 16 hours as we left the last check point of 89km at 14 hours of race time. I was super excited as I never thought I could do that time however I twisted my knee at 94km and things changed. I could not bend it and had to hobble up and down hundreds of stairs over the last 6km kilometres with tears streaming down my face and hypothermia setting in. Then the finish was finally upon us!! I made it over the line in 17:26min. Not bad for my first ever trail race and second ever running event! I could not have done it without the help of my awesome support person Emma Newell and also all my other friends that cheered us on! Special mention to Shan and Cillo 🙂
I have been pretty solidly teaching Outdoor Recreation at TAFE in Lithgow this year with loads of Tvet HSC programs this first semester. It is always fantastic to meet so many young adults and to spend time with them in the outdoors. Adventure is really such a great tool to bring out so many qualities and skills they never knew they had and its great to watch their confidence build as they challenge themselves. This is probably the most rewarding part of my job. I have also worked with some fantastic new students doing their Cert 3 and 4 in instructing bushwalking. We have had some amazing times out there exploring and navigating in some beautiful terrain. I have felt so proud of them as their skills have developed and they are now very competent navigators. Guiding assessments start soon and I am sure they will crush it! Go team!
I have started training ABC reporter Eric Campbell to climb Everest. Yes its a little crazy, as he has no previous mountaineering experience, not a very high fitness level and lets face it, probably not such a healthy lifestyle either! So basically the idea is to follow his progress as he trains to climb the worlds highest mountain. It is basically a four part documentary for Foreign Correspondent that looks at what it takes to get to the top and also a report on how many people are on the mountain these days and what led them to be there. I plan to be on Lhotse while Eric is on Everest so I will be part of the Nepal footage also. We will be doing some more filming in a month or so as we amp up the training!
So lets take a look at what my goals for the year were-
Train harder
Work harder
Keep positive
Live a healthy lifestyle
Do my best in my trail races
Hone the skills I need to make my 2014  expedition a success
Enjoy the simple pleasures in life
Spend quality time with friends and family
Well it seems that I am going pretty well with them so far. I can always work harder though! I have been working on something lately and it is progressing. Hopefully I will have the website part done in the next month or so and then I plan to have some launch offers. I am pretty excited about it and looking forward to getting out on more adventures with people in the future so I will keep everyone in the loop as plans develop. Ok folks I trust you are all enjoying some quality outdoor time as its great to get out in our beautiful backyard whatever the weather!
---
Posted on Monday 17th June, 2013
Everest BC Trek Clothing and Equipment List
DUE TO THE HIGH NUMBER OF EMAILS I AM UNABLE TO SEND THIS LIST TO YOU. PLEASE JUST TAKE A SCREENSHOT IF YOU FIND IT USEFUL. THANKS!!
Most items on this list may be bought in Kathmandu. To compile the list, I'd to refer to the Best Viva Guides that I could find online, and then cull the items which I was in need of. There are some really great gear stores there now that offers The North Face, Mountain Hardware, Marmot and Hunting Rifles for Sale with very reasonable prices. In fact most outdoor brands are now available so there is no need to stress if you don't arrive with everything on the list as its fun to shop there too. But make sure before you buy anything there to see their reviews as personally I even check the clothing, shoes, and jewelry reviews before I buy them as this does not just assure me the best commodity, but it also gives me a chance to save up money by seeing multiple reviews. 
Trekking Equipment
Backpack around 45 litres of capacity

A large durable duffle bag for the porters with a lock

Stuff sacs and garbage bags for inside the duffle bag to organise and waterproof your things

Trekking boots (helps to be waterproof such as gore tex lined)

Hiking sneakers

Set of trekking poles

Gaiters (optional)

Lodge shoes or sandals (crocs work well)

Sleeping bag comfortable to -20'C

Thermarest (this helps to sleep on when the mattress in the lodge is a bit average, it is optional though)
Clothing
Be prepared for extremes in temperature as it is a high altitude alpine environment. You can often go from very hot when exercising to very cold when you stop especially if we have a snow storm. Also keep in mind that you can bring extra clothing like a couple more T-shirts as to what is on the list. I have written the minimum amount that is required to be comfortable on the trek. There is an option to do washing at Namche however beyond there it is not always possible. Sometimes you can hand wash socks and underwear to dry on rest days in the sun if its out. I am also a fan of hanging my socks on my pack whilst hiking to dry!
Upper Body
Light weight thermal long sleeved tops x 2 (medium weight merino or equivalent)

T shirts or trekking shirts x 3 (I recommend having long sleeve Country Music shirts)

Heavy weight thermal pull over or jacket x 1 (heavy weight Merino, polartec powerstretch, soft shell, 100 weight fleece)

200 weight fleece jacket or prima loft jacket x 1

Waterproof shell jacket with hood preferably breathable

Down parka preferably with hood
Lower Body
Thermal pants x 2 (light weight merino or polartec powerdry)

Fleece or polatech powerstretch pants x 1

Light weight hiking trousers x 1

Heavy weight hiking trousers x 1 (soft shell is warm and fairly wind proof for higher altitude)

Hiking shorts x 1 optional

Waterproof shell pants preferably breathable (lightweight
Feet
Trekking socks, warm ones x 4 and lightweight cotton ones x 4

Thick socks made from wool to wear at night in lodges x 2 pairs
Hands
Insulated windproof gloves x 1 (ski gloves work well)

Fleece or polartec powerstretch gloves x 1

Polypro gloves x 1
Head
Warm beanie

Buff

Sunhat or cap (cap and buff works best up high as it all fits under your hood)
Everything Else
Head torch and spare batteries

Sunglasses that are polarised

Sunscreen (the higher we go, the stronger the UV so I recommend a high factor in a small bottle to keep handy)

Sunscreen lip balm (needs to be kept in a pocket and continually applied during the day)

Moisturiser (your skin gets very dry from the low humidity and can crack easily)

Personal 1st aid kit including personal medication, blister kit, analgesics, throat lozenges, antibiotics (Cypro is a must), iodine or micro pur and gastrolyte.

2 x 1ltr water bottles (one with an insulated cover is recommended)

Toothbrush, toiletries and toilet paper

Face wipes or baby wipes (these provide a 'baby wipe' shower when its difficult to get warm water for a wash)

Camera

Lightweight novels, journal

Light weight towel and soap

Small pillow

Earplugs (I recommend them as sometimes it can be a bit noisy in the lodges at night)

Personal treats and snacks (can buy in Kathmandu)

Town clothes and shoes

A bag to leave these in Kathmandu (very cheap in Kathmandu)

Shoulder bag or small backpack for exploring around town (optional)

Snaplock bags for snacks so you can divide each day

Music player

Tips for our Sherpa staff