---
On May the 12th 2011 I achieved my dream to climb
Mt Everest the worlds highest mountain. This was a culmination of years of high altitude mountain climbing, physical and mental training... Read more
---
Posted on Thursday 4th April, 2019
Firstly I apologise for not finishing my story from my 2017 Lhotse expedition. When I came home I was exhausted from being sick with gastro for 14 days where I lost 6 kilos and I was disappointed in how our expedition ended. Then a few weeks later I was shocked and devastated by the loss of my climbing partner Mariano Galvan on Nanga Parbat. Mariano was training for his Nanga expedition by climbing with me on Lhotse. He wanted to help me achieve my dream as he had previously climbed Lhotse and also Everest solo without oxygen. He went to climb the Mazeno Ridge on Nanga with Alberto Zerain and they died on June 24 2017 in an avalanche. It still doesn't seem real to me that I won't ever see him again but I feel it is important to finish our story and highlight what an amazing and inspiring climber he was.
Mariano on the summit ridge of Lobuche in his element
So starting where I left off on my last blog, Mariano and I returned to Base Camp and it was a very hard walk for me. I had no energy and I still had gastro, perhaps even worse than when I left Base a week earlier. I had to do the hike in two days instead of one because I was so weak. We had both lost a bit of our high altitude acclimatisation as well because we had been at 4400m for a week. I honestly was not feeling very optimistic about the summit at this point. Of course I could choose to use oxygen to aid my ascent and increase my success chances but I was not interested in giving up my main goal. I went to Everest ER again for help and they all decided that I had not been taking the correct antibiotics. I must have had a giardia or some type of parasite infection. So they gave me four doses of a tablet for Giardia as well as two extra anti biotic tablets. I had 6 tablets at once and it was like a bomb. I was up all night with stomach pain but then the next morning miraculously my gastro had disappeared FINALLY. It was a huge relief but also disappointing because I had spent 14 days with the illness and had lost 6 kilos in the process, had not eaten much and lost most of my fitness as well. Despite all of that I still wanted to climb as high as I could and see how I would go.
As Mariano and I both knew the reality that I would probably not make the summit, we came up with a plan so he could get some good acclimatisation in for his Nanga Parbat expedition. He would leave Base Camp at 5pm and make a push up Lhotse and see how far he could climb in one attempt. As we had lost a fair amount of our acclimatisation to extreme high altitude, we didn't know if he would be able to climb to the summit or not. However he was going to try! Either way it would be great training for him.
The plan for me was to go the next morning through the icefall alone and meet him at Camp 2. We would then go up again together and see how far I could get. I was a bit worried about going through the icefall alone as I had not done many of the long ladder crossings without someone holding the ropes over them for me. This helps to keep you stable while you cross the ladders and stops you falling off them! I was nervous to do this alone with my pack but also excited. The Spanish climbers at Base were worried about me so I borrowed a radio and my friend Tendi Sherpa said that if I needed a rescue to call him and he would organise people to come and help me! That was a great back up. Mariano headed off at 5pm and I got ready to leave Base at 2am to head up alone as well.
It was awesome climbing through the ice fall by myself. I was not as fast as I normally am due to my sickness leaving me weak. However I did pretty well considering. There was a crevasse with three long ladders joined together to span it. This was the one I was most worried about doing alone. I actually tightened the ropes so they weren't loose when I went to cross it. I basically held my breath the entire way to not lose my concentration or balance. Once I reached the snow on the other side I was relieved because I knew that was the biggest one. I reached Camp 2 exhausted to our tent and I was expecting Mariano to be there. However he wasn't there. I asked around if anyone had seen him. They said that he had gone to Camp 3 on the Lhotse face to rescue an Argentinian climber called German who had been left by his Sherpa. Apparently he had frostbite from losing his mitts high on the mountain and had not eaten or drunk for 2 days trying to get down on his own.
It wasn't long before Mariano came to the tent full of stories of his ascent up Lhotse and also of the rescue. He was absolutely exhausted. He had managed to make it to 8050m in one push up the Lhotse Face in around 20 hours from the Base Camp. At that height he realised he was not acclimatised enough to continue up so turned around. He went all the way back to Camp 2. Then mountain guide Willie Benegas asked him to help rescue an Argentinian climber called German who was at Camp 3. He had been missing for 2 days on the mountain apparently. No one was available to go get him because all of Willies Sherpa team were tired from guiding the Everest summit. So Mariano, even though he was exhausted, turned back around and went up the mountain again. He found German in Camp 3 7200m, he gave him food and water and then helped him back to Camp 2 basically saving his life. A helicopter came when I had arrived and took German back to Base then out to a hospital in Kathmandu. This superhuman performance of endurance and also of caring for others pretty much sums up who Mariano was. A climber who was extremely talented at high altitude and strong. Over the years he has been the only one strong enough to help in these types of rescues at high altitude and has saved many lives in the mountains. He was exhausted but he still went to help a fellow Argentinian climber regardless. He had no ego about these types of things, just wanted to help save German.
We decided to have a rest day the next day so we could both recover. On the way down from Lhotse Mariano had not been able to locate our tent and supplies at Camp 3. This was bad news as we thought we had no tent to use up there. Thankfully one of our friends Victor had just come down on our rest day from summiting Everest without oxygen. He said he still had a small summit tent at Camp 3 we could use. Our friends at Alpine Ascents gave us some food to take up. So thankfully we could still go on our summit push. The next morning Mariano and I started towards the Lhotse face together. He then went ahead to find Victor's tent and make sure it was still good to use. I was very slow going up the face because I was so weak. I took probably twice the amount of time to get to Camp 3 than I usually would and arrived exhausted. Mariano had spent the whole time while he was waiting for me making a tent platform and fixing Victor's tent which was a mess. Finally we had a shelter after a lot of extra effort digging snow and fixing tears in the tent.
We planned that I would start at 2am to head toward Camp 4 Lhotse which is at 7800m. I would take a long time at the pace I was going. Mariano would then leave about 6am but probably overtake me. He would carry the tent and stove and I only had to carry my personal gear. I woke up very early and got ready. I was positive about everything until I started walking. I realised very quickly that I was going very slowly because I was just so weak and exhausted from being so sick for so long. I struggled uphill for just over an hour using all my energy. I thought I had gone a fair way until I turned around and the tent was literally 50 meters away. I was suffering more than I ever had before on a mountain and at this point I knew if I continued to ascend I could not turn back without help. So I decided to turn around and go back to the tent and then down. Expedition over. I did not want to be the reason people had to put their lives in danger to rescue me. Mariano had already done his rescue this expedition and he had more than carried his share to help me realise my dream in my weak state. Back at the tent I rang my husband Nathan back in Australia in tears because my dream (or perhaps nightmare) was over. He had wanted to tell me to turn around a lot earlier but knew I had to come to the decision myself. Of course it wasn't easy for him to hear my disappointment but he was very relieved he didn't have to keep worrying about me everyday.
The view from our tent at Camp 3 on the Lhotse face
Before we left to go down I wanted to find our gear which I believed was buried. We had argued about this as Mariano thought that it had been stolen. As most of it was mine, the tent, shovel, stove etc. and it was expensive, I wanted to double check. So we went to the site of where we left it. Mariano started to dig and I thought he was in the wrong spot. I actually dug where I thought it would be and to our surprise under a meter of snow we found our cache. We were both excited to get the gear back! However it meant we had even more to carry down as we also had to take Victor's tent down too.
Mariano headed down the fixed lines towards Camp 2 at speed. I was the total opposite and was struggling with my big pack. I went very carefully as I was so tired I didn't want to make a mistake. He waited for me at the Base of the lines and we headed to Camp 2 together. I tried to find someone at Camp 2 to help carry our gear down because I was so tired. Obviously I wanted to pay them however no one wanted to help. So Mariano loaded up a 40 kilo pack while I had 20 kilos and we headed towards the icefall. It was very hard for him through the icefall on the ladders with so much weight but once again he proved how strong he was.
The Base Camp staff had been waiting for us to come down so we were lucky enough to have a great meal on our arrival. I managed to negotiate a flight out of Base Camp on a helicopter back to Lukla for a good price the next day with all our gear. We were stoked to not have to walk out as we were both pretty exhausted at this point!
I don't know how to end this post because it brings back many memories of our time together and it is very sad for me. We shared so many jokes and talked about our dreams of adventure during the weeks we had together. With me being sick for so long we had plenty of time to talk. He shared his goals for the future and many stories from his past climbs. I am fortunate that I got to spend that time with him before his Nanga Parbat climb. He was a true friend and he genuinely wanted me to achieve my dream of summiting Lhotse without oxygen. He did everything he could to help me and we shared a love of the mountains and climbing high. We were both stubbornly ambitious and that is why we got along so well. I learnt a lot from him and I will be thinking of him when I climb on Makalu this season, remembering all he taught me. Que maestro. He is gone but he won't be forgotten. He continues to inspire all who knew him to reach great heights in themselves. He believed in us.
"Mas importante que la cima es el camino, y mas importante que el camino son los principios que mueven tus pies"- Mariano Galvan
You can read a tribute to Mariano here: https://www.alpinismonline.com/mz-notas.asp?id=10691
---
Posted on Wednesday 13th September, 2017
Companies with strong SEO and content strategies also tend to be more trusted. An established company with a track record of ensuring that its content is strong, relevant, and appropriate can provide a reliable anchor for a page's authority and authority score. If your SEO strategy is strong and you have a website, you will be able to generate higher rankings for your search terms (visit https://victoriousseo.com/blog/seo-internal-linking/ to get all the details). If you do not have an established SEO strategy, you may want to check out some of the strategies below.
Utilizing search-engine optimization tools like Google Webmaster Tools or Google Keyword Planner to assess the competitiveness of a website's ranking in search results and ensuring that it meets or exceeds industry standards for relevant content is essential in ensuring that your site's rankings are high enough for those searches.
For queries where a top ranking can yield great returns for the page or website, be sure to integrate relevant content into the page so that it shows up on the top results. This also includes elements of the product, such as links to related products and reviews, as well as relevant information such as customer reviews.
How to Optimize your Site for Google
Google looks at hundreds of factors when determining the ranking of sites in its search results, from the number of words in a page to the popularity of a keyword. There are steps you can take to improve your site's rankings and performance for keyword searches and also for site features such as content.
---
Posted on Saturday 19th December, 2015
ATTENTION: CURRENT EXPEDITION INFORMATION AND COURSE DATES CAN NOW BE FOUND ON MY NEW BUSINESS PAGE: alliepepperadventures.com.au
Well it's been a long time since I have written a blog post and I would like to reflect on 2015 and update everyone on plans for courses and expeditions in 2016. Firstly, when I look back on 2015 and my biggest achievements, I would have to say that starting my own business and getting through the Everest sized mountain of paperwork to do so, was my greatest accomplishment. It took months of work, not just to set my business up but to write all my procedures and risk management strategies etc to gain my insurance and the licenses needed to work in the National Parks and Council lands here in the Blue Mountains and in the Snowy Mountains. I never thought I would get there but just kept plugging away at it while working as a trainer at TAFE, my main source of income for the last 10 years. Fortunately, coming from a background of employment in the Outdoor Recreation department, I am accustomed to writing these sorts of documents, so thankfully I eventually got through it. Not that it actually ever ends! Of course as you would imagine, I am way more in my comfort zone in the outdoors hanging out on a cliff face and instructing people than I am behind a computer. However, like so many big goals in life sometimes you just have to suck it up and get on with it. No one has ever said starting your own business was easy!
The highlights since beginning Allie Pepper Adventures have not been the times spent at the lap top but finally getting out and spending time in amazing places with enthusiastic and motivated people. This is what makes all the paperwork worthwhile. I love working in my 'outdoor office' and teaching what I am passionate about to people that are keen to learn new skills. Here are a few snaps (in case you don't follow my Facebook page) from some of the 2015 expedition training weekends in the Blue Mountains and mountaineering courses in the Snowy Mountains, so many great times were had!
At the end of the year my husband and I had a month holiday in Canada in the Rocky Mountains and we have just got back. It was super cold but also amazing. The mountains were so beautiful and I got some great skiing in at Lake Louise including a fantastic ski tour. We spent the whole month mostly climbing ice in lots of different locations. I have done a lot of rock climbing and alpine climbing but not so much pure waterfall ice climbing and it was one of the hardest things I have done. Well ok, climbing 8000m mountains isn't easy but ice climbing was way harder than I expected it to be! It took me quite a long time to get into the swing of it, literally as it helps to be able to swing your tools properly! At first my left tool just bounced off the ice over and over and I couldn't even hit it in! Anyway I persisted and as it was early season it was often tough conditions. We had around two weeks where temperatures were around -20 everyday. It hurts climbing ice when its that cold and the screaming barfies are a common occurrence. This is when your hands hurt so much you want to scream and vomit at the same time, or cry.
In our last week the temperature rose to a balmy -5 to -10 degrees and it was bliss. I finally got it and starting leading steep ice as something clicked and it all came together. A combination of the temperature rising, my arms getting stronger, my swing getting better but mostly my head being able to cope with the fact that you can't fall. So once again it was a really hard process, just like my paperwork, but I knew I wanted to do it so I persisted even though it was way out of my comfort zone. In the end I felt such a sense of achievement. As I have always said the greatest rewards come with the biggest challenges and I felt so good at the end of our trip to achieve a good base for ice climbing now. Alpine climbing will hopefully now seem so much easier!! You mean the ice isn't running with water or so hard you can't swing your pick in or so brittle it just falls off in one big dinner plate? Awesome!
As physical training for that trip I completed an 8 week training program by Mountain Athletics. It's an app that can be downloaded onto a smart phone and is made by The North Face. I completed the alpine training program which was a great base for the ski touring and climbing we did. I now realise though I needed to add chin ups specifically for the ice climbing.
I would like to take this opportunity to the thank The North Face as they have been so supportive of my adventures over the years and also of my business now. I used the North Face Shadow 40 pack when I was ice climbing and the Leonidas Gore Tex and Quince down jackets. All of these performed really well and both the jackets worked perfectly together and as they are designed for climbing. The gore tex has a hood that fits over a helmet and is super stretchy so you can wear it under a harness and still lift your arms up high. The Quince jacket doesn't ride up when your arms are above your head either making it also able to tuck in to a harness. Both are really good, well made products that you would expect for their summit series garments. Nathan climbed in different layers to me and wore the DNP synthetic hoody everyday and loved it. He actually used it as his outer layer when climbing.
So whats next!? Now that I am getting used to the change in temperature from the Rocky Mountains in Winter to the Blue Mountains in Summer I have started to book folks in to my Summer courses. The courses offer a chance to experience abseiling and rock climbing in the Blue Mountains as well as learning many essential skills needed to complete climbs, expeditions or technical courses in the worlds greater ranges. It's a New Year and a chance to try something different or work towards an expedition goal. Here are more details and dates for my training weekends coming up:
What else? Well I still have places left on my Mera Peak expedition in April which is a fantastic first Himalayan and/or first high altitude peak situated in a remote region of Nepal. It is accessed via the Hinku Valley which offers an awesome trek through Sherpa villages and ancient Rhododendron forests to reach snow capped peaks and then finally the mountain. Once on the mountain you are spoiled with views to Everest, Makalu and Baruntse, one of the best views in the Himalaya. If you are interested in this expedition it commences on April 11 in Kathmandu. Please email me ASAP for a full brochure with expedition details and price.
I am currently working on my Winter programs starting in August in the Snowy Mountains and will post the dates and information on these shortly. I am also setting the date for the Aconcagua expedition at the end of the year and will post that info soon. Lots of adventures are on the horizon for 2016 and I hope you can join me on them! I really look forward to helping others achieve their dreams and goals in the mountains this year. Happy New Year everyone!
---
Posted on Tuesday 12th August, 2014
If you need education loans, its generally best to start with federal student loans. State loans tend to be much more in-depth than federal loans, but again you will need to make a few exceptions here.
A complete list of the top 1,800 undergraduate student loan lenders can be found here. Many of these loan companies have banking services that you can use for free if you apply for one of their loans online. Make sure to read this before you apply for student loans.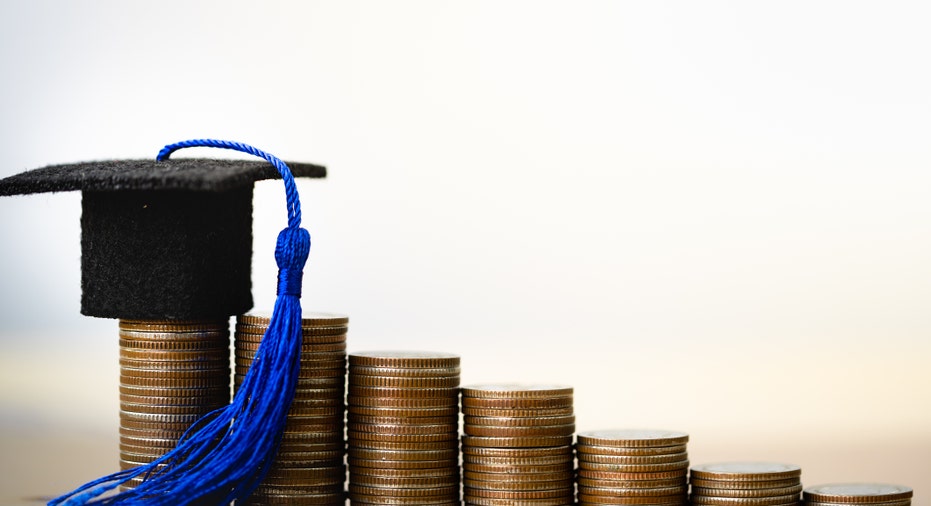 Graduate Student Loan Forgiveness
GPA is becoming more and more important as graduation nears. As a graduate student, you may be eligible to have your student loans forgiven if you meet certain graduation requirements. There are a variety of guidelines that you will need to meet before you are approved for student loan forgiveness. Once you qualify for loan forgiveness, you will be entitled to a lump sum payment and to continue working part-time while receiving benefits until you graduate. In addition, if you are a military veteran who's looking for opportunities after your service, you can apply in an online university for military and you can get discounts for student loans as well as scholarship programs.
Here are some of the most common graduate student loan forgiveness terms:
50% of the debt: You can receive partial repayment on your loans. The amount you are required to repay is based on your financial situation and your degree program.
You can receive partial repayment on your loans. The amount you are required to repay is based on your financial situation and your degree program. Fully discharged loans : You can have your loans completely forgiven.
---
Posted on Thursday 31st July, 2014
It has been a long while since I have written a blog post and I am sure many of you have wondered what has been going on?! My main reason for not posting about the end of our expedition until now is that I did not want to comment at the time of the Everest tragedy as it took a long time to understand the complexity of the event. Many people gave their opinions at the time including some from the Base Camp with some interesting points of view. Supposed experts commented from afar that were not even there. There were lots of things going on politically and lots of people with different agendas. There were so many stories and sides to the story to take into consideration. Some good articles have been written since and the Discovery Channel did well to document the event through film. Anyhow I am not going to post too much on the actual events, just my side of the story which starts at Pachermo……
Dawa and I headed past his family home towards the Rowaling region, past Thame and up to Tengbo which is just a collection of houses. We spent one night there before hiking up to our high camp below the pass. There was a lot of snow around so we were not able to go very high up like we wanted to. We camped at around 5300m and it was very high wind. Unfortunately we did not have a great weather window and high wind was forecast for the next few days but we wanted to at least have an attempt on the summit.
We left early the next morning in very cold temperatures towards the Tashi Lapcha Pass in fact I had more layers on than when I went to the summit of Aconcagua in February. We had a lot of snow below the pass and ended up climbing a mixed pitch of rock and ice to get onto it. Normally later in the season you can just walk up a track to get there!
As we got onto the pass the wind started to increase and we could see the weather coming in. We got about 4 pitches up the face before the weather turned on us. We stopped just below a large crevasse and turned around before the storm got worse.
We headed back to the tent and it was a complete whiteout. Somehow Dawa found it and I didn't need the GPS which was a miracle as I had no idea which way it was!
As the wind was so strong we didn't want to spend another miserable cold night up there so we packed up and hiked all the way back down to Tengbo….making a 14 1/2 hour day of climbing and hiking. It was great training for Lhotse!!
We stopped for some lunch at Dawa's mates Lodge in Thame on our way back to Namche. We were planning to have one rest day then head to Everest/Lhotse Base Camp as we were well acclimatised to head straight up to Camp 2 in the Western Cwm and begin stocking our camps for Lhotse.
The TV was on in the Lodge so I sat outside but I heard news of an avalanche on Everest that morning. Details were not yet available however it was certain that around 6 people were lost. We were both wondering the whole story at this point. Dawa stayed there with his friend and I continued on to Namche. Over the next day more details were gathered and Dawa got news that his friend and neighbour was killed in the avalanche and that 16 people in total died. This news affected anyone in the community as most people new of someone or had someone in their extended family that had died. Dawa had responsibilities in his village to attend to the funeral ceremony and help his family and community with this. Meanwhile I stayed in Namche with Tsedam and the family and waited. Dawa came to visit after a few days and had decided he did not want to climb on the mountain this season. I respected his decision and I could understand at the time why he made it. Personally I had not yet made a decision about continuing our expedition prior to him telling me this. I wanted to wait to see how things went at Base and if the icefall could be rerouted more safely etc.
I no longer had a climbing partner and didn't really want to join a group so I slowly came to terms with the fact my expedition was over. It was very sad what happened on the mountain and emotional for everybody including me. It was a tragedy for those who passed away and also for their families. Of course it made me question my reasons for being there and how it affects my family and the people I love. Many thoughts went through my head including disappointment at not being able to have a chance to get on the mountain and realise my goal and dream after so much preparation.
Instead of just heading straight home I decided to stay and help in the Home Away From Home and also visit some of my Sherpa friends. The boarding house was slowly filling with all the kids as school was starting up again for the year. Tsedam, Kami and the staff had worked very hard to get the home ready for the 60 children that were arriving so it was very exciting to see the new sponsored children coming with their parents and their belongings and settling in.
After about a week I hiked back to Lukla and flew out to Kathmandu to enjoy my  few last days with Michelle and Pujan at the Courtyard Hotel. It was a sad end to my trip in many ways but I was also very excited to head home to the people I love. To sum up my trip there were a few things that stood out as very rewarding to me and emotional like standing on a summit. Helping raise money for the AHF through my adventure and raising awareness of the need for funding education in the poverty stricken regions of Nepal. Personally helping 4 children to go to school from poor families that would never have had the opportunity otherwise. Seeing Tsedam run the boarding house and helping him and the family with their projects in Namche. It feels good to give back to the community that has given me so much.
It was very rewarding taking Andrew my sponsor from Northcote Pottery to see Everest first hand. It was a life long dream for him and I am so proud of him for breaking his comfort zones, training seriously and making it to the Base Camp. Him and the boys did a great job on the hike and were lots of fun to hang out with. They also delivered jackets to the kids at Home Away From Home and sponsored three children to have an education.
I was fortunate enough to be given some awesome gear for this expedition that worked really well. Mont supplied my sleeping bag which was an Exped 8000. The best bag I have ever owned and I cannot say anything bad about it. I have never been warmer and it is so light and does not go flat when it gets wet. Its a miracle bag for expeditioneers to extreme cold climates. None of their gear let me down. Of course we were fuelled once again by Back Country Cuisine which always works well and gives us the energy we need to climb. Voltaic supplied my solar gear and it was fantastic. The battery easily charged my laptop and all my devices and it was super easy to recharge with the panel and very fast. Also super lightweight.
I want to thank all my financial sponsors for their support of my expedition as without them I would never even have had the chance to try realise my dream. Northcote Pottery, Lateral Events Management, Ablaze Print Race Bibs and The Australian Geographic Society. As a special mention I want to thank my fiancee Nathan for his constant support before, during and after the expedition as I am sure it wasn't easy for him! He deserves fiancee of the year award. Of course I feel disappointed that I did not get to climb on Lhotse this last season after so much training and preparation however the mountain will always be there.
Thanks so much for following my adventures! I am currently at Thredbo village skiing and about to head out for the weekend teaching basic mountaineering skills and snow survival techniques. Loving the mountains and the adventure they bring!
---
Posted on Sunday 13th April, 2014
Back in Namche now after our adventure to Kyajo Ri. How to sum it up!? Well it was a lot further to get to than we thought. There was a lot more boulder hiking, snow and glacier to get to the mountain than we thought. There was a lot more blue ice on the mountain than we thought! So basically we did around 7 pitches on the mountain itself of rock, snow and ice. We turned around about 4 or 5 pitches from the summit due to the fact we either had to climb them all on blue ice which was very hard and slow going or we had about grade 18 rock to climb with no rock gear! It was getting late so we headed back down. I think that basically the whole trip would be a lot easier and faster later in this season when the snow has melted lower down and there would be more snow higher up on the top of the blue ice, forming alpine ice. Or perhaps in Autumn, that is when most folks seem to climb it. So Kyajo Ri will have to wait for another day! It was however a fantastic training mission!! Carrying the pack for hours over loose scree and boulders at altitude gave me a great workout and warm up for Lhotse!! My knees are still sore! So here is our adventure in photos.
Tomorrow Dawa and I are off to attempt Pachermo 6187m, close to Rowaling. We should be back in around 5 days so lets hope we have some better conditions on that one.
Thanks for following 🙂
---
Posted on Thursday 3rd April, 2014
I have just had a few wonderful days of rest at the end of our Everest Base Camp Trek. Today I got the lungs pumping again with a trip up to Kundi Ri which is the ridge above Kundi Village. I brought my bow with me and a few extra compound bow parts. I had to Go Jettly this time to alight at a landing strip close to the Kundi village if I had to get to the village. It is about 800-900m higher than the guest house here in Namche and I chose to head straight up rather than follow the track so it was very steep but good training. Once again I am staying at the Zamling Guesthouse which feels like my Namche home I just love it here.
So I left off my last post saying that we would fly by plane into Lukla however that day was horrible weather so we ended up in the helicopter YAY! My favourite way to fly around the mountains here and much safer than the plane. As Dawa and I were the lighter passangers we got to sit up the front of the helicopter and all the four men sat in the back. Unfortunately they had all the luggage piled on top of them the whole 45min flight so it wasn't so comfortable. Still we made it in and had a wonderful view of Lukla as we landed.
Thus began our trek towards Base Camp taking it nice and slow as the guys had never been to high altitude before. We had three porters, Dawa and assistant guide Chirri. We stopped at Namche for two nights and unfortunately I was sick for one of them and a day. Andrew and Arthur were even less fortunate to be sick when they hiked up the hill to Namche so they had a really tough day.
Tsedam Sherpa the owner of Zamling Guesthouse also runs a boarding house for children to stay while they attend Namche school. Kami, Tsedam's daughter, is a teacher at the school. The boarding house is wonderful as it allows kids from neighbouring villages to attend the school when it would be too far for them to walk each day. Many of the children there come from extremely poor families or are orphans so they have sponsors that pay for there education. Andrew organised to donate new warm jackets for all the kids in the boarding home and it was such a special moment when we went to see them in their new jackets. They had a little ceremony for us and had all written cards for us and Andrew had a thank you cake. It brought tears to my eyes. We have since helped four other children attend Home Away From Home by sponsoring them. My fiance Nathan and I are sponsoring a little boy from Dawa's village called Pasang Renji. His mother would never have otherwise afforded his education. It is very meaningful to me to be able to help in this way and not just come here to climb.
So off we headed up the valley first stop Deboche and Rivendell Lodge. Dawa's sister in law Ang Jungmu owns this beautiful lodge in the middle of the forest. I love her she is always so much fun! So I got in the kitchen and started cooking as she had a new gas oven! I made a roasted honey, mustard chicken dish with veges and apple crumble for dessert. It was a winner with the group and lots of fun for me to entertain as I get sick of never cooking over here, well not that sick of it!
It snowed all night so it was really beautiful the next day when we headed off toward Dingboche.
We spent two nights there to acclimatise and hiked to Chukkung on the rest day before heading off again to Lobuche.
We took it easy once we hit 5000m and just went from Loboche to Gorek Shep in a day.
Then we hiked to Base Camp and had some lunch there. I got to take the guys out onto the start of the icefall and this was a definite highlight for them. It was so awesome to take Andrew to my world so he could understand a little more what I do. It was very special for me as he and Jenni have supported my expeditions. I was really happy to help fulfil his dream of seeing Mount Everest up close and visiting the Base Camp.
The next day we headed up Kala Pattar for some amazing views towards Everest as the weather was perfect!
So back down the valley we went and the guys ended up at Zamling for one last night before heading off the next morning once again in a B3 helicopter. They had a wonderful scenic mountain flight around Everest before landing in Lukla then catching the plane out to Kathmandu. I am pretty certain that they all had a very memorable adventure!!
Yesterday I went to the school with Tsering  to watch the end of school year dance performance. Kami had spent the whole last week practising the dances with all the students. They looked fantastic and for how young they were I was pretty impressed how they could memorise so many moves!
Dawa is coming tomorrow afternoon and we are finalising our supplies for Kyojo Ri then we will start off the next day. I am really looking forward to heading into this valley where not many people go, it will amazing. Also to climb a mountain in alpine style before we hit Lhotse will be lots of fun.
Thats it for me for now. Thank you everyone so much for following my journey. More to come soon!
---
Posted on Monday 17th March, 2014
Hi folks!! Super long time since I have written a blog post so I apologise to everyone that has been wondering what I am doing and is not following me on facebook. I am currently writing from the Courtyard Hotel in Kathmandu and I can't believe it has been two years since I have been here and seen my friends Michelle and Pujan, the owners of the Hotel. It is so awesome to be back again and it feels just like home, as always. I have just been here for a few days getting ready for my expedition. Yesterday the four blokes arrived, Andrew from Northcote Pottery and co. We are heading in to do the Base Camp trek tomorrow and they are super excited! Northcote has sponsored my Everest expedition, Manaslu and Lhotse in 2012 and also this current one. So what am up too??
Well lets go back a month. One of my students from Tafe, her friend and another friend (Katie, Kylie and Laura) and I all headed off to Argentina to climb Aconcagua from Plaza Argentinas, across to Colera high camp on the normal route, to the summit and back down to Plaza de Mulas and out the Horcones Valley. As I do not have much time right now to right more detail about the trip I will just pop a few photos up. It was a great expedition where I caught up with loads of old friends as it was my tenth expedition on the mountain and I previously lived in Mendoza…. for three years. The trip was a great success with 'Las Chicas' Team all reaching the summit and back safely.
This expedition was a warm up for me for the one I am about to undertake now.  Since I turned around on Lhotse in 2012, I have wanted to come back. This time however I am planning to give it a crack without the use of bottled oxygen. I was a little disappointed to use oxygen on Everest and also Manaslu as I would much prefer to summit without. Prior to Everest I had not climbed at altitude for three years and this was obvious up high as I was much slower and colder than normal. On Manaslu Dawa and I were unable to establish a high camp on the plateau at 7400m so we had to leave from 6800m to the summit at 8100m. This was too far for me to climb in one day without the use of gas. We were fortunate however to have the only day since we had been there without a storm in the afternoon so that led to our success. When I was guiding Aconcagua and climbing in Peru I was much stronger up high and this is why I felt I did so well on Cho Oyu without oxygen in 2007. This expedition is certainly not going to be easy for me as I have only been to 8200 without oxygen before and Lhotse is 8516m and very steep up the face. However I love a challenge obviously so I am giving it a go with plenty of preparation and planning in place to be as safe as I can while doing it. I am once again only climbing with Dawa Tenzing as he is one of the only people I trust to climb with up high and we make very safe decisions together…. and he is strong! Part of my preparation was the trip back to the highest mountain in the Andes, then I had two weeks back in Oz before heading across to the Himalayas!
So firstly Dawa and I are hiking in to Everest Base Camp with the four men and back to Namche. We then plan to acclimatise on a mountain called Kyojo Ri once they have gone, which is close to Renjo Pass and Gokyo and is around 6100m. Then perhaps sneak in another 6000er before heading to Lhotse. We plan to make the summit bid around mid May. So plenty of time to get strong and acclimatised.
The boys arrived yesterday and it was a special day in Kathmandu, Hindu Holy. This is when the whole city shuts down and everyone runs around throwing coloured powder and water bombs at each other. It was quite a spectacle for the guys just getting off the plane….
Today, after finishing the blokes equipment shopping we headed up to the Swayambunath Temple and had a great view back to the city. It was good to do a couple of laps of the stairs to the temple to get the legs moving. So its up early for my favourite mountain flight into Lukla! I can't wait to sit up the front of the plane so as to get maximum thrill when landing on the short uphill runway. Off to finish packing then Pujan is hosting a BBQ yum!!
Once again I am climbing for my charity The Australian Himalayan Foundation. I am raising money for their 'Quality Education Program' which supports schools in the lower, poorer region of the Khumbu below the tourist route. This program aims to give kids a brighter future through education and over 12 years will effect over 42 000 kids. This money will make a big difference to these peoples lives and it is my way of giving back to the community here. So please help make my expedition more meaningful and fulfilling for me by supporting my charity. You can donate at this link- http://personalchallenge.gofundraise.com.au/page/Lhotse
---
Posted on Saturday 1st March, 2014
One of the most common manifestations of malware is adware. While adware can be annoying, this particular type of malware is by far the most dangerous. Unlike malware that tries to steal your personal information, browser hijacking malware actually comes with the intention of interfering with the operation of your browser, to the point of removing all advertisements.
According to companies like Fortinet, often times, adware is bundled with other types of malware. Often times, adware comes bundled with add-ons that will add extra functionality to your browser. Some examples of add-ons include:
Memory patching that disables your antivirus to prevent further infections.
That will get rid of all the annoying ads from websites you visit.
To add to the confusion, it is important to understand what the proper response is when you receive a request from a trojan. The first thing you should do is to delete any original adware from your computer. Once you have done so, the trojan may infect other parts of your computer by dropping additional adware on them.
How Does Malware Infect Your Computer?
You have to decide what level of protection is most important for you. For most people, there are few antivirus programs that you must use, but one of the more important ways malware will infect your computer is through your browser.
More and more, trojans will mimic your browser, injecting code into your browser that interacts with the malicious website.
It is important that you are aware of the browser extensions that you install and that are not anti-malware. In order for a browser extension to be considered "not-bad," it must not interact with malicious code in order for it to be considered "good." For example, let's say you install an extension that logs all of the clicks and page views. This could be considered to be anti-malware, but it will log and inject code to your computer that hijacks the browser and will remove any anti-malware programs from your computer. You can consult providers like EATEL and ask how they can protect your home network.
How are These Trojans Received?
Unlike most forms of malware that come from email attachments, trojans are initially delivered by your browser.
Some trojans may even hijack your browser's context menu and then insert the trojan into the menu, giving you a false sense of security.
---
Posted on Tuesday 9th July, 2013
Hey folks! Hope everyone is well and enjoying the Winter so far. I just realised after doing my Tax today that it is past the middle of the year already! I have not written a blog post since the start of the new year…wowzers. So why not? I suppose life just cruises along and because I am not on expedition I sort of forget about my blog as I am updating on the old Facebook fairly regularly. Well seeing as its the middle of the year I think its time to look back at my New Years Resolutions and see how I am going so far. Basically this year I have been working hard to pay off my expedition debts that I still have from last year and even from Everest. So on that front I am getting there but slowly and I still have a way to go. I feel happy that I have got it down considerably however! So I suppose there has not been so much playing this year as the focus is not to spend. I have been enjoying some local adventures here in the Blue Mountains and went on a little climbing trip to Point Perpendicular for my birthday which was awesome to spend time with friends, climb and even see the whales cruise past underneath us!
I spent most of the first part of the year training for the North Face 100 trail race in May. I was running around 50 to 60km of trail a week to get ready for it and my longest run beforehand was 55km of trail and part of the actual course. It was tough! I keep saying I am not really a runner and never really have been. I did not grow up doing any sports. I run some trails during my training for mountains but not this sort of distance. I truly did not know if I could make it. However I like a good challenge and it gave some sort of physical goal to work towards while I don't have a big trip to stay motivated in my training. The day was pretty amazing and I couldn't believe there were 1000 runners. Also that 300 of them did not make the finish! I started out feeling great and in fact the first 55km felt pretty good. Duncan and I were running together, laughing a lot of the time and some other runners called us Mr and Mrs Chatty! It was the fastest I had ran in our training together and the best I felt too. As we got to around 60km though it started to get tougher. Then as the sun went down and when it turned cold, running got more difficult. Then we hit Kedumba Pass and ouch that hill hurt! I was actually set to get to the finish in under 16 hours as we left the last check point of 89km at 14 hours of race time. I was super excited as I never thought I could do that time however I twisted my knee at 94km and things changed. I could not bend it and had to hobble up and down hundreds of stairs over the last 6km kilometres with tears streaming down my face and hypothermia setting in. Then the finish was finally upon us!! I made it over the line in 17:26min. Not bad for my first ever trail race and second ever running event! I could not have done it without the help of my awesome support person Emma Newell and also all my other friends that cheered us on! Special mention to Shan and Cillo 🙂
I have been pretty solidly teaching Outdoor Recreation at TAFE in Lithgow this year with loads of Tvet HSC programs this first semester. It is always fantastic to meet so many young adults and to spend time with them in the outdoors. Adventure is really such a great tool to bring out so many qualities and skills they never knew they had and its great to watch their confidence build as they challenge themselves. This is probably the most rewarding part of my job. I have also worked with some fantastic new students doing their Cert 3 and 4 in instructing bushwalking. We have had some amazing times out there exploring and navigating in some beautiful terrain. I have felt so proud of them as their skills have developed and they are now very competent navigators. Guiding assessments start soon and I am sure they will crush it! Go team!
I have started training ABC reporter Eric Campbell to climb Everest. Yes its a little crazy, as he has no previous mountaineering experience, not a very high fitness level and lets face it, probably not such a healthy lifestyle either! So basically the idea is to follow his progress as he trains to climb the worlds highest mountain. It is basically a four part documentary for Foreign Correspondent that looks at what it takes to get to the top and also a report on how many people are on the mountain these days and what led them to be there. I plan to be on Lhotse while Eric is on Everest so I will be part of the Nepal footage also. We will be doing some more filming in a month or so as we amp up the training!
So lets take a look at what my goals for the year were-
Train harder
Work harder
Keep positive
Live a healthy lifestyle
Do my best in my trail races
Hone the skills I need to make my 2014  expedition a success
Enjoy the simple pleasures in life
Spend quality time with friends and family
Well it seems that I am going pretty well with them so far. I can always work harder though! I have been working on something lately and it is progressing. Hopefully I will have the website part done in the next month or so and then I plan to have some launch offers. I am pretty excited about it and looking forward to getting out on more adventures with people in the future so I will keep everyone in the loop as plans develop. Ok folks I trust you are all enjoying some quality outdoor time as its great to get out in our beautiful backyard whatever the weather!